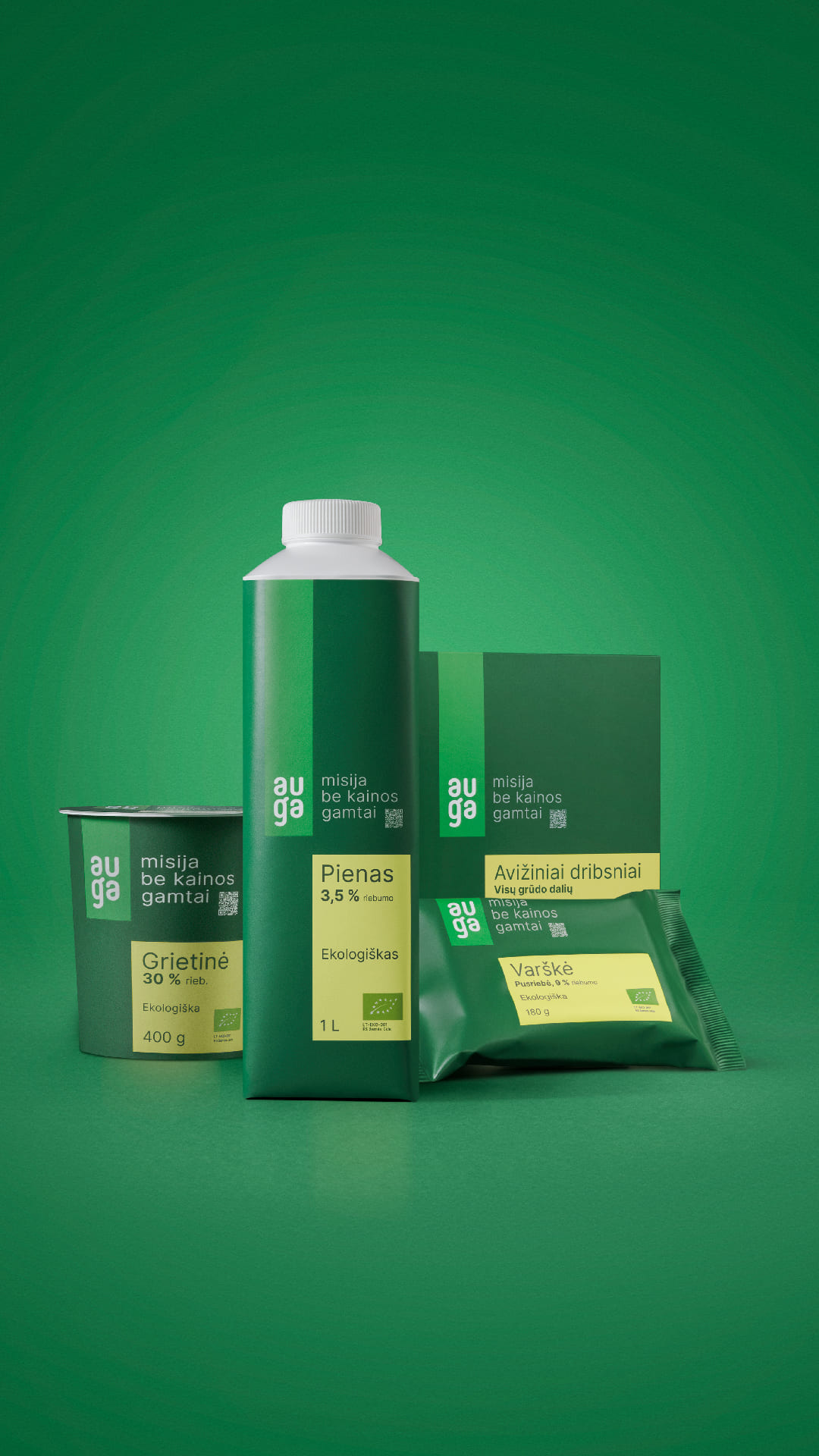 mission no cost
to nature
AUGA mission no cost to nature
It's our aim to reduce the environmental impact of the food production chain.
First, by reducing climate change emissions from agriculture, which account for the largest share of food emissions. We are developing and deploying unique technologies that change agriculture. So farmers can work more sustainably and consumers can choose products every day that are not only organic but also more environmentally friendly and grown in Lithuania. We aim to become climate neutral by 2030. (Read more about our goals and progress here).
Today, agriculture is responsible for more than 20% of climate change emissions worldwide. The use of fossil fuels on farms, the digestive processes of livestock, and emissions from soils in crop production are the biggest sources of emissions during food production and can only be mitigated with new technologies. Many emission-reducing solutions now exist in the energy, road transport and industrial sectors. For agriculture, there are hardly any such technologies that are viable in practice. That's why we have started to develop such solutions ourselves.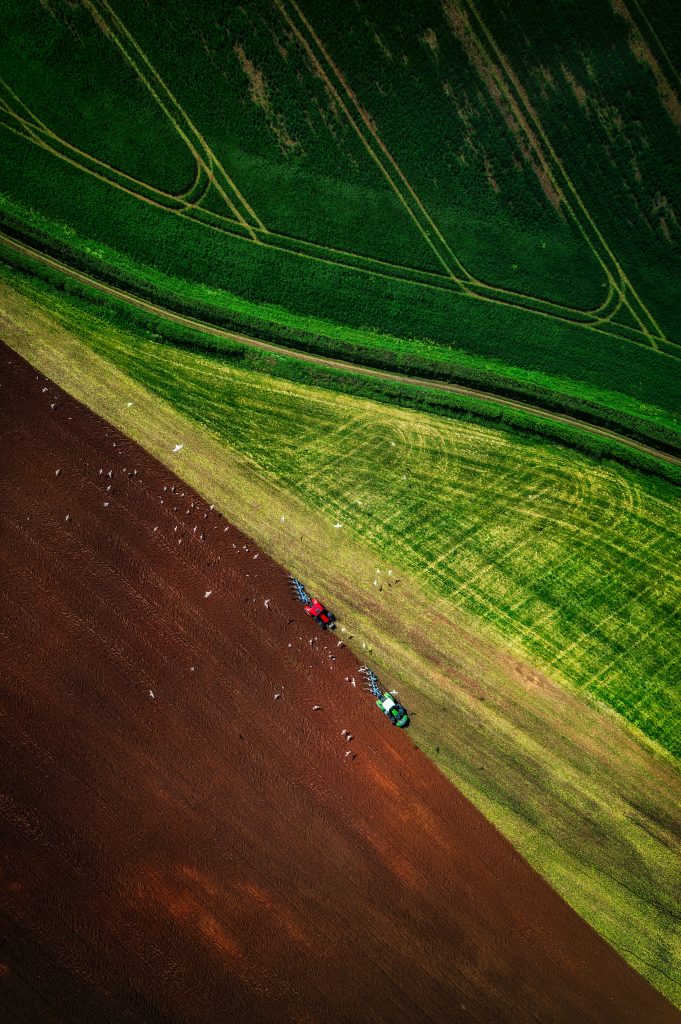 In 2021, we created a prototype of the AUGA M1, the world's first biomethane and electric tractor for professional use. Why biomethane? It's one of the greenest fuel sources, offsetting more emissions per unit of energy in the production and use cycle than it itself emits. And most importantly, we can produce it on our farms from plant remains and cow manure. In other words, our cow gas is the fuel for our tractors. In Lithuania, we've developed and patented new technologies that make it possible to use this fuel in practice in a specially designed tractor.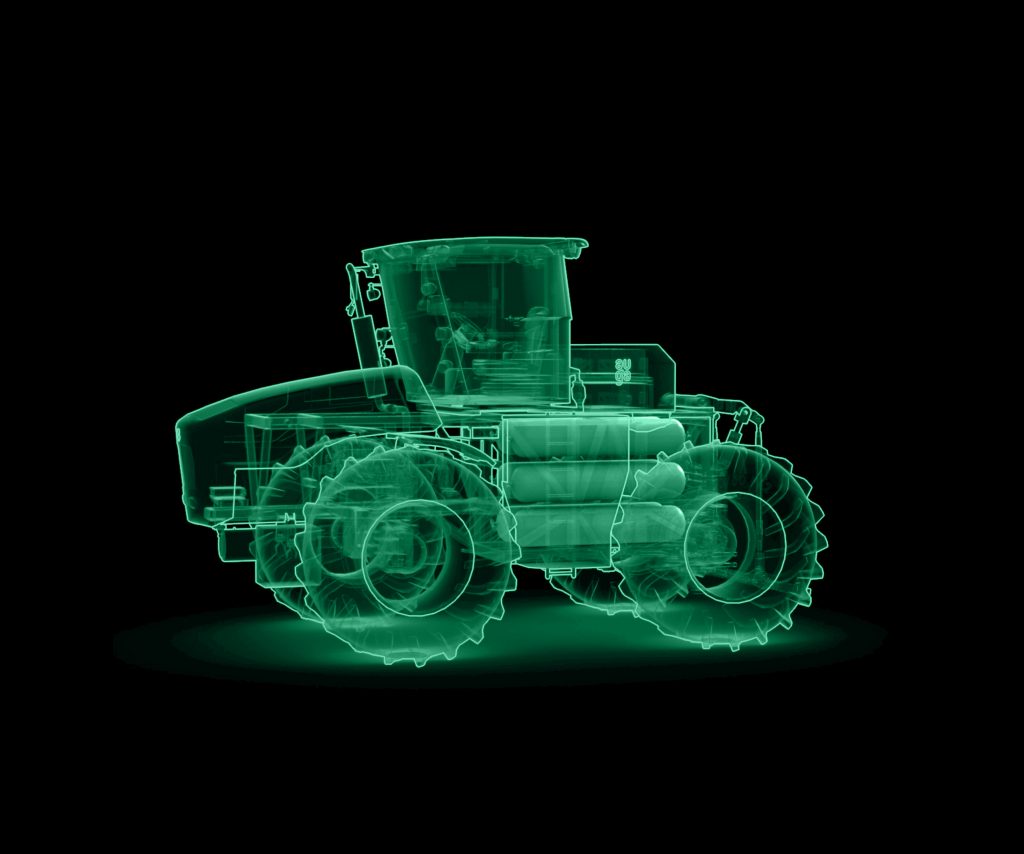 In early 2023, we delivered a production version of the AUGA M1 and the first production batch of such tractors. We wanted the tractors, which were designed by Lithuanian engineers, to be assembled here in our country. This tractor can save 100 tonnes of CO2e emissions per year compared to a tractor powered by fossil fuel. For comparison: during the busy season, the AUGA M1 will save as much emissions in 1 month as the average car using conventional fuel emits in 5-6 years. We rarely think about how much fuel is consumed and how much emissions are produced by agricultural machinery. The ability to move away from fossil fuels on farms is a technological breakthrough that allows us to move towards significant emission reductions in the production of all AUGA products. Three tractors from the first production batch are being tested in AUGA fields.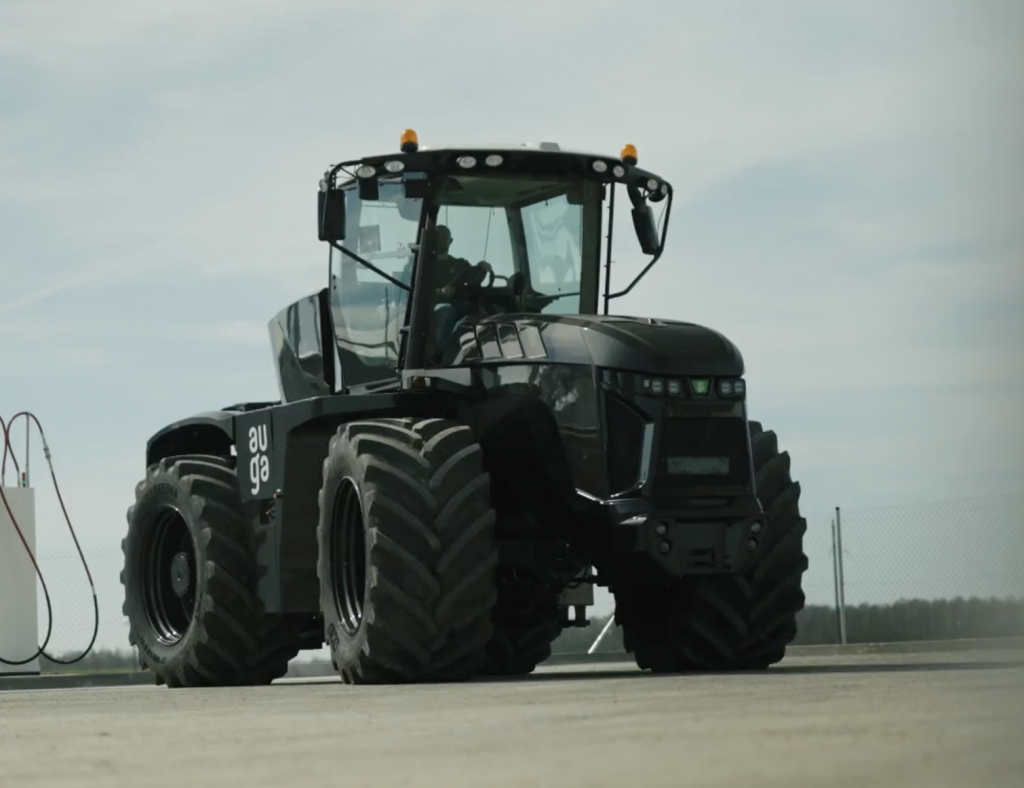 Just talking about sustainability won't fill you up
While some important technologies are still being developed and deployed, today we already have many methods in place to grow food more sustainably. Since 2017, AUGA farms have been working according to the EU organic productions standard, which ensures organic products, reduced environmental impact and animal welfare. We do not use chemical fertilisers, pesticides or other chemical protection products. And we go beyond what the standards require. Consider for example: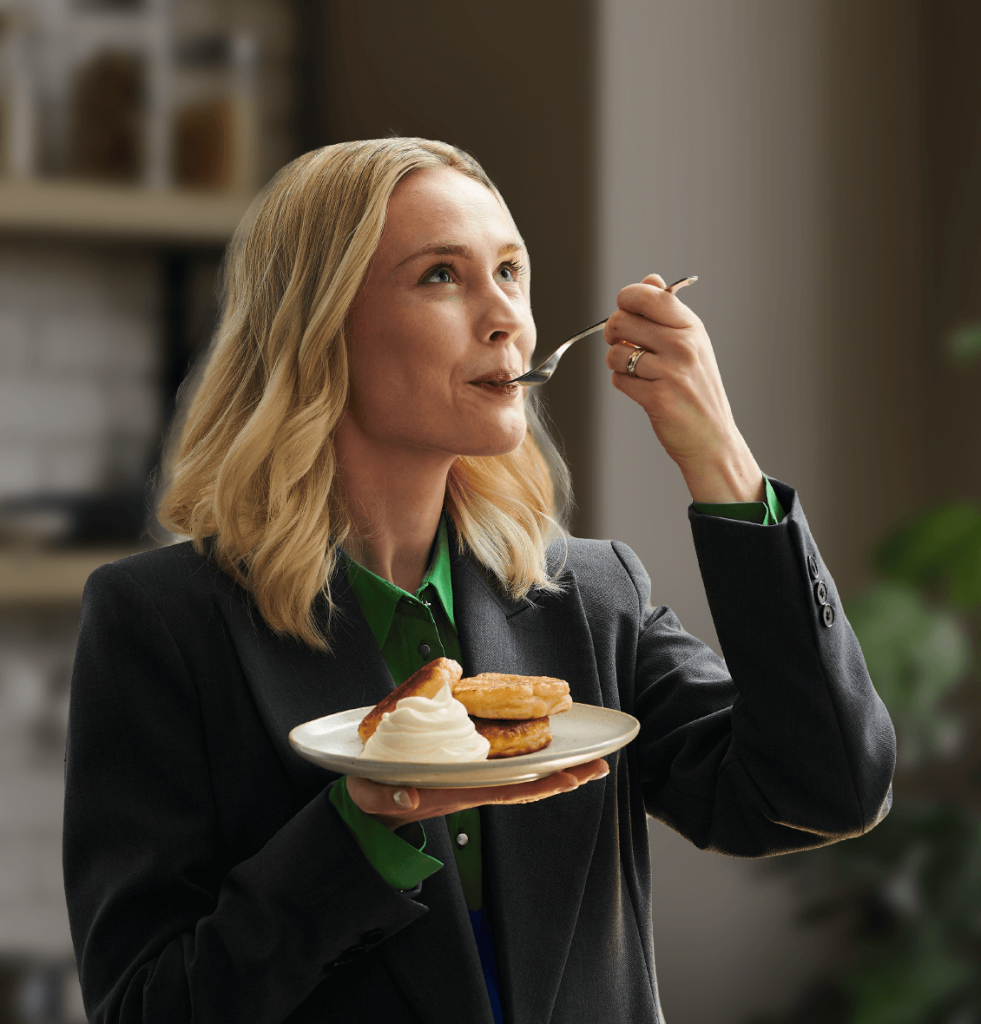 Sustainability is best talked about with your mouth full
AUGA products in green packaging labelled "mission no cost to nature" are produced only from organic raw materials grown in Lithuania, on AUGA farms, where more sustainable production practices are applied and new technologies that reduce environmental impact are used. In terms of emissions, the products in this line are more sustainable than other AUGA products and the average products on the market in their categories. To ensure that sustainability is not an empty word, you can contribute to the mission of reducing climate change by the choices you make every day. Enjoy!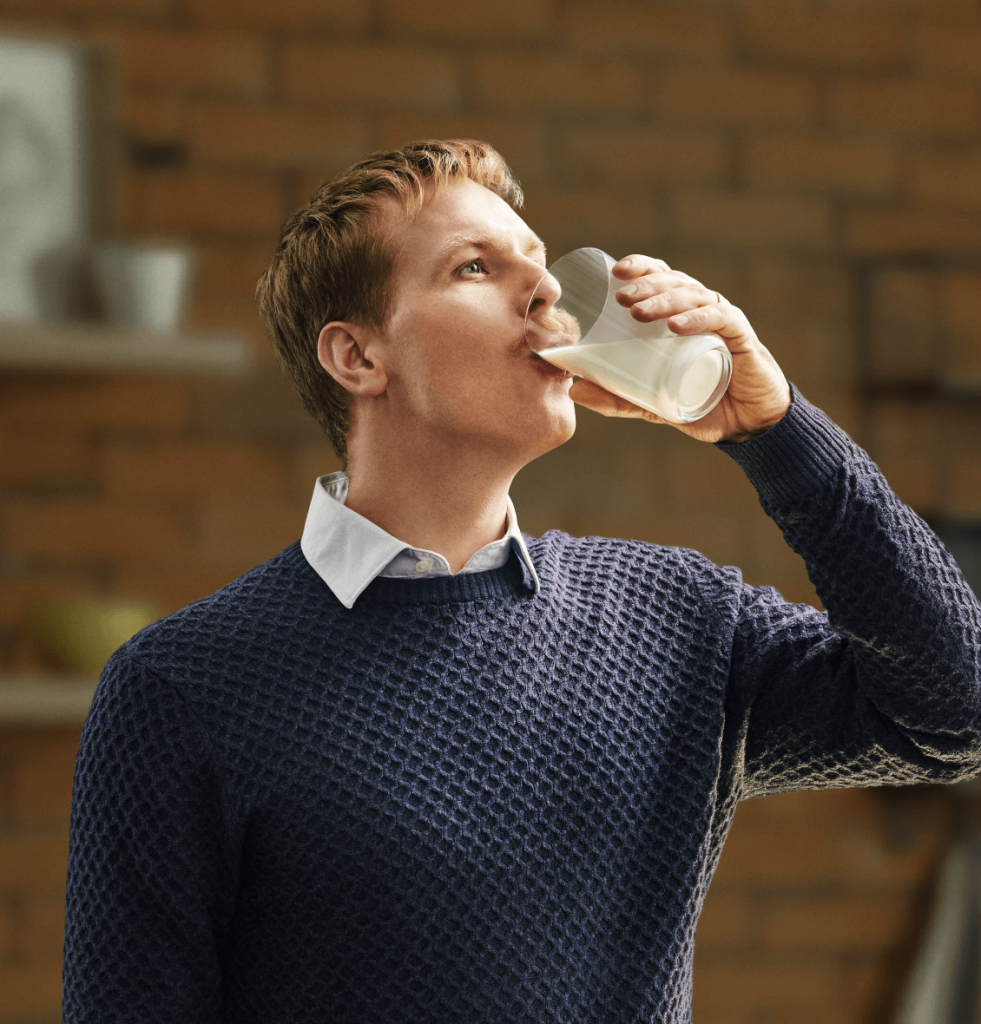 Oat flakes

Oat flakes
Wholegrain, Organic, 500 g

Oat flakes
Instant, wholegrain, Organic, 500 g